Limited Availability Product Launch FAQ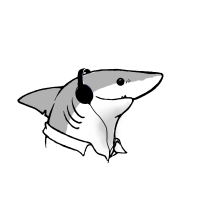 LandShark
admin
Hello all!
We've seen several inquiries about the processes we have set in place for vouchers and new product releases. In a continued effort of transparency and to better serve you, we wanted to respond to these FAQs and share info about what we have implemented. If you still have questions and the answer wasn't found here, please feel free to comment below!
Q. How do I get one of these products?
A. These items are only available in-store and are only available on a first-come, first-served basis. Due to its high demand, this item typically sells out within minutes of hitting our shelves. A voucher will be required to purchase a limited availability item.
Q. What is a voucher?
A. A voucher is a small piece of paper that allows the named holder to exchange it for the listed product. A voucher is issued when we receive an item in limited quantities. It has a security sticker that corresponds with a product available in the store.
Here is an example of what a voucher would look like.
Q. Why do you issue vouchers?
A. On occasion, Micro Center will offer promotional items with limited availability, such as graphic cards, processors, game consoles, etc. Most recently, CoVID-19 has caused issues with the production and distribution of these high-demand products for an unknown length of time. 
This demand, along with limited availability, has created lines outside Micro Center stores most mornings before the store opens. We're using vouchers to increase fairness and promote a safe shopping experience to our customers while shopping for products with limited product/availability.
Q. What is the voucher process?
A. Customers in line will be called one at a time to get your name and phone number. We will then ask to see the text sent to you to confirm your phone number. After the text is confirmed, we will issue you a voucher to take back to our custom Build-Your-Own PC department. Once you have checked in at the podium there, you are free to shop for the rest of your items as long as you would like.
Q. How do I get a voucher?
A. Vouchers will be given out by our store associates or management when the store opens. Customers in line will be called one at a time to get your name and phone number.
Q. How long is my voucher valid?
A. Vouchers will only be valid for a specified amount of time after the store opens on the day that they are issued.
Q. How many vouchers will be given out?
A. We are only able to give out one voucher per product type when we have it in stock. Each voucher is tied to a specific product that has the same corresponding number on it.
Q. Can I get more than one voucher?
A. Vouchers are only used for limited-quantity items, which are limited to 1 Per Household. You would only be able to receive one voucher per 30-day period with an accompanying driver's license or state I.D.* With limited availability, we want all of our customers to have a chance to be a part of this new product release.
Q. Once I have my voucher, what do I do?
A. After a voucher has been issued, you may go back to our Build-Your-Own PC department. Once you have checked in at the podium and redeemed your voucher, you are free to shop for the rest of your items as long as you would like.
Q. How early should I arrive to get a voucher?
A. This will vary from store to store. We'd strongly recommend visiting your local Micro Center to speak with our store associates or ask other customers in the community what time has worked best for them.
Q. Can you hold or reserve a Limited Availability item for me?
A. Due to the high demand and limited stock, we do not have enough of these items to offer this option at this time. Currently, a voucher is required to purchase these items.
Q. When does Micro Center restock? When are shipments received?
A. Shipments will vary by the store for these high-demand products as delivery dates and times are subject to change due to the nature of trucking schedules, the weather, etc. We recommend coming to the store and speaking with associates in our Build Your Own department. They may be able to provide an idea of when they receive shipments.
Q. I saw there was stock online. Why was this removed before the store opened?
A. Our locations have consistently seen customers line up every morning and throughout the day, in which any stock that comes in to be instantly claimed/sold. Our website does update with each transaction.
Q. Why did I see price increases for these products?
A. Our suppliers have increased prices due to semiconductor shortages, increased shipping costs, with carriers prioritizing CoVID vaccinations and tariffs.
Q. Can I check the website for current inventory?
A. As these items are in high demand, the only way to ensure that an item is not allocated to those in line or vouchered out is by visiting the store location. Keep in mind; these items are selling quickly upon being received!
Q. How are lines handled at the store?
A. Our stores have dedicated areas, marked by signs, in which customers can line up for these products. Our stores will not recognize any unauthorized lists that are not provided by a store associate. Given the current pandemic, we ask that you continue to do your part in following CDC social distancing guidelines. Please visit our store for any restrictions in the line process.  
For more information on our response to CoVID-19, please follow this link:
https://www.microcenter.com/site/customer-support/coronavirus-response.aspx
Q. Are associates able to make purchases of high demand products?
A. As with many high-demand products at launch, employees are restricted from making purchases so we can get new products into the hands of our loyal customers. Once the restricted period is over, any associates wishing to purchase a high demand product will have to follow the same procedures that our customers follow. We do not allow the sale of these products outside of store hours, nor do we allow any holds for these items. 
*In all stores, excluding those in California and Massachusetts.
Leave a Comment