The Work at Home Essentials!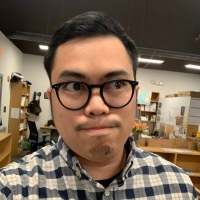 AlexS
admin
Working at home has been one of the most recent trends of 2020! (Thanks a lot, Coronavirus) With that in mind, I have come up with a list of the essential items you will want to ensure you maintain a productive work at home setup!
Of course!  Why wouldn't this be the first thing on the list?  The device aside from a phone that keeps us interconnected with people, jobs, current events, and more!  With basic work function and efficiency in mind, here are a couple options for both laptops and desktops that I'd recommend.
These Laptop models come with a Solid State Drive for quick boot time and include a video output in case you want to attach a second monitor.
If you're looking for a Desktop but need a smaller profile, the Dell OptiPlex 3070 CPJT9 SFF would be ideal.  Alternatively, if a midsize tower suits you, I'd go with the Powerspec B244 Desktop.  Both of these computers will accommodate most work @ home needs.

Selecting the right monitor for the job can sometimes be overwhelming and you'll generally want to ensure you have one that supports 1080p at the very least!  Two displays for one desktop and 1 display for a laptop would be ideal for most work @ homers? Homies?  The ASUS VP247QG 24" Monitor has most of the major outputs commonly used with computers!  VGA?  HDMI?  DisplayPort?!  Yup! 
Hopefully you already have a desk or tabletop that you already have dedicated to your work station, BUT JUST IN CASE, if you need or were in the market for a sturdy desk with plenty of real estate, I'd recommend going with the Inland Height-Adjustment Gaming Desk.  I've personally owned this desk for about two years and it's still sturdy as ever!
A comfy chair for the hours you're focusing on work while simultaneously catching up on your favorite Netflix series is the key to maintain comfort at home. 
While many retailers are experiencing a shortage of webcams, not being able to visually see their bosses may come off as a pro for some.  However, the ability to hear and speak to co-workers is essential.  Headsets are the easiest way to accommodate this necessity and we've listed a couple choices here that we would recommend using with your preferred software such as Skype.  And don't let the "Gaming" tag divert your eyes (or in this case ears) away.  These headsets have great noise cancellation and amazing microphone quality.  
Keyboard & Mouse - While most of desktops/laptops will have these components included, workdays can sometimes require prolong periods of typing, browsing, and all that.  I'd recommend using an ergonomic choice such as the Logitech MK550 Wireless Keyboard/Mouse Combo
Surge Protector
This is a great item to have even without a pandemic.  Protect your equipment just in case!  This one has plenty of outlets for all your electronics at your Work @ Home Battlestation.
While I hope most of the readers viewing this article possess internet/wifi, I'll provide some insight on products you may want to look into.  Getting a router or extender may be very helpful for some in case the strength of their wireless signal is not strong enough to reach the other end of their mansion. 

While your ISP may have provided a modem with built-in WIFI, in the case you weren't, a wireless router such as these options should do the trick.  These devices will work in conjunction with your modem to emit a wireless signal (WIFI)

Wireless Extender - These devices when properly configured can assist with strengthening the range of your wireless signal beyond dead zones of your home.

Firewall - Perhaps aimed more towards a small office environment, add additional security to prevent others from invading your network.


Data backup 
has always been an important entity in the workplace.  Even more so since chances are you may not have a remote connection to any servers your job may use for data storage.  External HDDs, Network Attached Storage (NAS), and even flash drives can help you ensure your data is backed up in case an unfortunate event occurs that renders your computer useless.   There's an amazing amount of options to choose from here, but depending on what you work you do, I'd say a 1TB option such as the 
WD My Passport 1TB
 would be safe for starters!  And as a bonus, I've included an article on how you can backup your data 
here.

External Hard Drives
There is also a neat post with some troubleshooting tips in case your current work at home setup may be a bit outdated!  You can check it out here.
This is my idea of a work @ home essentials list!  If you have any other suggestions (or see any spelling typos), feel free to let us know in the comments below 😊
Leave a Comment