Best Of
If you've been looking at M.2 storage recently, you may have seen or been recommended the Samsung 970 EVO. The 970 EVO M.2 is a fan favorite for its fast write speed and dependability. The Samsung 970 PRO is an even more durable version of the 970 EVO with a drastically increased amount of data it can rewrite. However, with new advancements in processors, motherboards, and chipsets, we are seeing the next level of high-speed storage in the form of PCIe Gen 4.0. Samsung recently released their new M.2 SSD and successor to their 970 series M.2 SSDs: the Samsung 980 PRO 2TB NVMe M.2, which fully utilizes the blazing-fast PCIe Gen 4. 
We recently got to plug the new Samsung 980 PRO 2TB NVMe M.2 into our test bench and run some diagnostics on it. The 980 PRO 2TB NVMe M.2 makes use of NAND flash memory for stable and fast transfers, along with the newly released PCIe gen 4.0.
For our test, we used the same test bench as at WD_BLACK AN1500 SSD Benchmark, making use of an ASRock X570 Taichi paired with a Ryzen 9 3900X. We also had 16GB of 3200MHz RAM as well as an EVGA RTX 3070. You can find our test bench here. We also ran the Samsung 980 PRO through two different benchmarks, AIDA64's Drive Benchmarks, and CrystalDiskMark. 
To start with, let's go over the CrystalDiskMark results: 
6,579.2 MB/s read is a massive number. With the average sequential read speed of better consumer SSDs being around 3500 MB/s, this just blows the average out of the water. Large sequential write speeds as well, at that 3300MB/s vs the average 2300 MB/s. The Random Reads and Writes at the various Queue Depths are all also very impressive, all scoring higher than the collection of higher-end M.2 NVMe SSDs. As a reminder, the CrystalDiskMark benchmark is based on short bursts and isn't reflective of practical use for this SSD. It still shows potential speeds that the drive can have.
The next benchmark tool we used is the AIDA64 Drive Benchmark which has a multitude of tests for our 980 PRO to go through. The first one we did was the Average Write Access or the response time for the SSD to respond to a request.
SSDs, in general, have a fast response time, with the average being anywhere between 0.03 and 0.30ms. The 980 Pro is a bit faster, with an average of 0.02ms response time. 
Next, we ran the Linear Write benchmark in the AIDA64 Drive Benchmark. This is the same as a Sequential Write Benchmark that CrystalDiskMark used but over a much longer period of time. Due to the longer period of testing, we can see how the Samsung 980 PRO handles thermal throttling. This benchmark is also similar to transferring one large file, like a video.
The result was a very respectable average of 2440 MB/s. With better active cooling, it is possible to see better results as the 980 PRO was under the heatsink of the Taichi. 
We also ran a benchmark with the Linear Write + Verify. This benchmark has the SSD write sequential data and then verifies the data written. 
After the Linear Write + Verify Benchmark, we ran both Random Write and Random Write + Verify Benchmark. Random Write is more like grabbing multiple different items and documents and transferring that data over rather than one single large item. This would be the more common application for most people, and the results were pretty great.
Lastly, we ran the Buffered Write benchmark. This tests the first few sectors on the SSD by writing data to it and then writing over that sector again. This shows the first bits of transfers are fast and work great for transferring small documents. Again, a monster performance. 
In conclusion, this drive is incredible and worthy of the high praise it has received. The Samsung 980 PRO is a great successor to the Samsung 970 PRO, utilizing PCIe Gen 4.0 for some serious gains in performance. This is one of the fastest SSDs Micro Center has tested, and definitely one of the fastest options for the consumer market. The Pro series from Samsung are known for their durability, and the 980 Pro is sure to be no exception. Samsung says that you'll be able to write 1200TB of data before seeing serious issues. Plus, the M.2 form factor makes installation easy, but Micro Center can install M.2 drives for you if you would like to bring them into the store! See our install page for more details.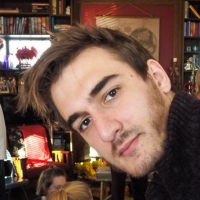 SeanM
The holiday season is upon us, and we've got one question for you: what are you hoping to build?
Between December 7th and 21st, check out our PC Builder tool, load it up with everything that would go into your dream PC and share the link in the comments below. And be sure to tells us a little bit about your build-to-be!
We'll be randomly selecting 7 winners; One lucky builder will get a $1000 Micro Center gift card to get their build started ahead of the holidays, one will get a $250 Micro Center gift card and another 5 builders will get $50 gift cards.
Winners will be contacted the week after the contest ends.
How to enter (see terms and conditions for full contest rules):

·         Join the Micro Center community
·         Design your dream PC using the PC Builder on the Micro Center website – Be sure to include a case, PSU, CPU, and motherboard! (See instructions below)
·         Post the link from the "Share" widget in the comments with a short description of why you picked your parts.
How to create your build in the Custom PC Builder
Step 1. Head over to the Custom PC Builder

Step 2. Fill out the builder with your PC wish list!
Step 3. Copy the link from the share box on the right-hand side
Step 4. Paste the link in this thread and tells us about your build!
We can't wait to see your dream wish list builds!
Good luck!
See attached contest terms and conditions.
Contest submission window: 12/7/20 – 12/21/20


1st place winner will receive a $1000 Micro Center gift card. 2nd place winner will receive a $250 Micro Center gift card. Five 3rd place winner will receive a $50 gift card.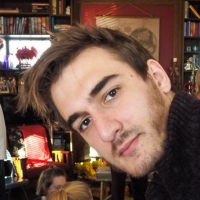 SeanM