[CLOSED] Black Friday Build Showcase – Enter to Win one of two $500 Gift Cards!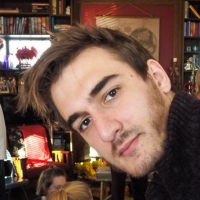 SeanM
admin
UPDATE: The time for entries has past, but the time for voting has begun! Pick your favorite here!
Share your Black Friday PC Build on our Showcase and enter for a chance to win one of two $500 gift cards!

Built a workhorse of a PC this Black Friday? How about a cutting edge, water cooled, RGB filled gaming rig? Or maybe something in-between? No matter what, we want to see them – and no matter what, you could win!
Submit your build between November 27th and December 4th to enter, then either link your build or post the name of the build below. On December 4th we'll be randomly drawing one builder to win a $500 gift card AND announcing the three finalists so you can vote for your favorite!
We'll select the top three based on the following criteria:
·        Photo quality
·        Quality of description of the post
·        Quality of cable management
·        Uniqueness of build or theme
·        How the PC fits into the full setup
Voting will run from December 4th 12:01pm EST to December 11th. The winner of the second $500 gift card will be notified on December 11th.
How to enter (see terms and conditions for full contest rules):
·        Join the Micro Center community

·        Submit your custom-built PC to the PC Build Showcase (see instructions below)
·        Once you have submitted your build, either post the name of your build in this thread OR wait for your PC build showcase to be approved (please allow 24-48 hours) and post a comment in this thread with a link to your post.
How to submit your custom build to the PC Build Showcase

Step 1. Sign in to fill out the build submission form
Step 2. Fill out the build category, name, favorite feature, and description. Include details about the process, what you use your PC for, things you would change, etc.
Step 3. Add a few glamour shots of your completed build
Step 4. Fill in your parts used
Note: You can manually add archived or custom parts. In the example below, I've added an Intel i7-7700K by typing in the "Select CPU" field. Since the part is not listed I then selected "Add Intel Core i7" as seen below in red.
Once you've added your part, you can adjust the price to correctly list what you paid.
 Step 5.  Select "Save", then select "Publish" to submit your build for approval
Good luck!
See attached contest terms and conditions.
Contest submission window: 11/27/20 – 12/4/20
Contest voting window: 12/4/20 – 12/11/20 

Two winners will win a $500 Micro Center gift card. 
This discussion has been closed.