Share your PC Building Horror Story and enter to win a 3070 Graphics Card!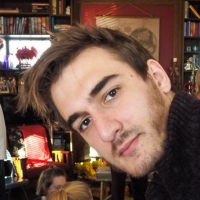 SeanM
admin
Ever had a water-cooling system break in your PC? A graphics card catch fire? Did you touch all the CPU pins? Or maybe you just used the wrong RAM? Well, this contest is for you!
Starting today, January 11th, we want to hear your PC disaster stories. Tell us all about your cracked cases and DOA graphics cards, your bad RAM and failed PSUs. Then, when the entry window closes on January 31st, 11:59 PM EST, we'll be randomly selecting one entry to win a brand new 3070 graphics card!
And be sure to check out the Micro Center Asks section of our forum for more light-hearted PC discussions, as well as our Service Center for assistance with builds, including build repairs and full-build services.
Winners will be contacted the week after the contest ends.
 How to enter (see terms and conditions for full contest rules):
·         Join the Micro Center community

·         Post a comment below describing your most disastrous PC building experiences
 We can't wait to hear from you!
Good luck!
See attached contest terms and conditions.
Contest submission window: 1/11/21 – 1/31/21
1 winner will receive a 3070 Graphics Card.
Leave a Comment