Nanoleaf Shapes Breakdown & Contest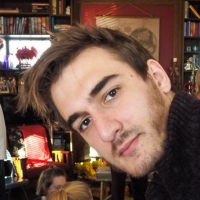 SeanM
admin
If you've been spending time looking at top-of-the-line gaming rigs or expansive smart-home set-ups, you've undoubtedly seen walls covered in colored, light-up shapes. But, you might not be aware of what those are or how easy they are to implement in your own home. So, let us, with the help of some Micro Center fans who submitted their Nanoleaf set-ups, introduce: Nanoleaf Shapes.
Instagram: RetroTurboTimmy 
What are Nanoleaf Shapes?
Nanoleaf Shapes are a lot of things: personal expression, room accents, computer highlights, and more. But mostly, Nanoleaf Shapes is customizable lighting beyond the RGB smart bulb, allowing for any number of combinations of lighting, colors, and design, anywhere you want them to be. 
There's a limit to how much you can do with the average RGB smart bulb. You can set schedules for when they turn on or off, you can have them glow any number of colors, and you can access them anywhere with a cell connection. But once they're set up, they remain static in their lamp.
Nanoleaf Shapes have all the features of the average RGB smart bulb - schedules, colors, remote access - plus complete customizability (and interactivity, which we'll get to in a bit). Shapes come in three different styles: Hexagons, Triangles, and Mini Triangles. All three styles work with one another, so you can hook up your hexagons to your mini triangles and create something like Josh Beal did below:
Facebook: Josh Beal
What can Nanoleaf Shapes do?
As I hinted at just a paragraph above, there's a lot that Nanoleaf Shapes can do that the average RGB light bulb can't do. The most visually striking is per-panel RGB, meaning that you can create a color scheme all your own. Mix purples with pinks and blues and spread them out in a honeycomb pattern, punctuated with mini triangles. Add on a layered dynamic scene so every third Shape slowly shifts colors, and you've got something entirely unique to your house.
That customizability is far from the only thing Nanoleaf Shapes can do. Sync them up with your sound system, and they'll react to music in a variety of different ways, depending on which dynamic scene you have on. They'll pulse with the beat, pop into a shower of color at high points, and quietly shift to the rhythm.
If you watch movies or play video games in the same room as your Nanoleaf Shapes, you can connect them to your device through Screen Mirror and have them match the colors of your screen. Make in-game explosions pop off your monitor as Shapes burst into vibrant reds. Expand your movies beyond the limits of your TV and watch the latest blockbuster fill your living room.
Nanoleaf Shapes can even be set up to respond to touch, allowing for interactive light displays in your own home. Tap your Shape for a burst of color or a soft hue shift. And if you're looking for even more interactivity, the Nanoleaf app enables games for your Shapes, including Simon, where you repeat patterns, Memory, where you find matching colors, and Whack-A-Mole, where the goal is to press Shapes as soon as they light up.
Facebook - Steven Osborne
Is it easy to set up Nanoleaf Shapes?
Yes - from hanging the Shapes on your wall to connecting them to your phone, everything about Nanoleaf Shapes has been streamlined for ease of use. 
Nanoleaf doesn't use nails or any other wall-damaging hangars. Instead, Shapes are hung with wall-safe double-sided tape, included with every kit. It's as simple as applying the tape to your Shape, then pressing it against the wall for thirty seconds.
And if you're looking to connect two Shapes together, it's as easy as a snap. Pick a side, snap in the connector, then snap in the second shape. And if you decide you want to adjust your setup, Shapes and connectors easily snap apart for reuse!
Connecting a new smart device to WiFi can be daunting, but Nanoleaf makes that a breeze as well, thanks to multiple connection methods. Every set comes with a QR pairing code printed in multiple locations, including the instruction manual, the power cord, and the controller. Scanning the QR code will automatically pair your device, so long as your smartphone is connected to your non-5G WiFi. Alternatively, if your smartphone has an NFC reader, just tap your phone to the controller to connect your Shapes set. And, if you don't want to or can't scan or tap, you can manually input your set's code into your device. After that, you're good to go!
Twitter - GianniMenasa
How do I control Nanoleaf Shapes?
Nanoleaf Shapes can be controlled by any smart home device, such as Amazon Alexa or Apple HomeKit, as well as with the smartphone app. Once your Shapes kit has been connected to your WiFi, use your chosen smart-home app to link it to your smart devices.
However, it is worth keeping the Nanoleaf app on your phone. While your smart home devices can be used to turn on your Shapes, change colors, and brighten/dim them, functionality is still a bit more limited than within the Nanoleaf app, which can delve far deeper into the personalization of your Shapes, including scenes and dynamic scenes. 
Nanoleaf shapes also feature a controller that can be attached to the Shapes, and serves as a power button, dimmer, scene changer, and activates Rhythm, which allows Nanoleaf to react to music.
Facebook - Jenna Washington
Win your own Nanoleaf Smarter Kit!
Getting excited about Nanoleaf Shapes and want a set for yourself? You've come to the right place! We're giving away one of each of Nanoleaf's Shapes Smarter Kits. That's a Hexagon kit, a Triangles kit, and a Mini Triangles kit - and entering is incredibly easy. All you have to do is comment below what you'd like to do with a Nanoleaf Shapes set! Tell us about your dream living room setup, your gaming den, your under-lit media station, and maybe you'll win a set of Nanoleaf Shapes to make that dream a reality!
Leave a Comment