One way to get involved in the fight against COVID-19! #InThisTogether
This was provided by
John Magee
on our
Micro Center Facebook Page!
"The people at Microcenter Denver have never let me down!
Huge shout out to Aaron Nolte for making a massive and unexpected contribution towards helping provide 3D printed masks to healthcare workers. Many of us Coloradan 3D printers are donating our time and machines to printing face shield parts and face masks that use filters from home appliances. The video below was recorded over a week ago and many things have changed in mask design. The mask that hospitals are asking for is the "Montana mask" You can find info on how to print this mask at https://www.makethemasks.com/.
If you would like to know more about how you can help and are a 3D printer, please check out 3D Printing Colorado https://www.facebook.com/groups/1891346274423444/
It was just a chance conversation as Aaron the G.M. was manning the doors today. I really appreciate it. I was growing an ulcer stressing out about my slipping production levels. I can't say enough, and I would say more- but I'm tired and the 3D machines beckon! Be safe and Be well!"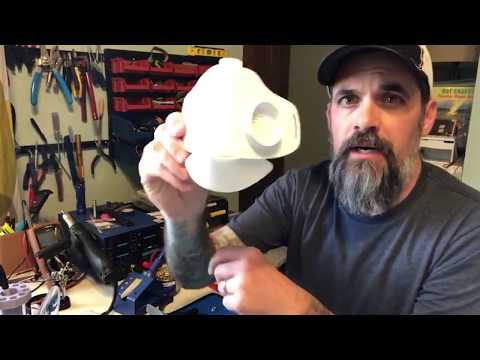 If you are looking for a way to get involved in the fight against COVID-19 and own a 3D printer, check out the links that John shared in his post to find out how!

Posted by Micro Center on Tuesday, April 14, 2020