Hey Gamers!! What's your go-to keyboard?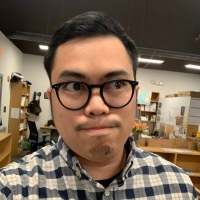 AlexS
[email protected]
admin
While my current gaming setup is primarily
Logitech
, the keyboard I've held close to my heart that I now use at work is the
HyperX Elite Alloy RGB (Cherry MX Reds)
.  I've used this at local CSGO LANs at
Game Arena
 and it was my primary keyboard I used during Seasons 30 and 31 of ESEA Open.  It'll be running at two years old come October and the switches are still super responsive.  I also swapped out the original keycaps for the PBTs
What brand and model of keyboard do you currently use?  Or which was the best one you've ever had that you wish was still in production?