How do I activate Windows 10 when installing for the first time
If you have a Windows 10 DVD/USB purchase either for a new system, or for an upgrade on an older PC, and it is asking to be activated after you get into loaded into Windows 10, here is how to activate that license once you have Windows installed.
NOTE:
If you have a new PC with Windows 10 pre-loaded and do not have a key, and your PC states it is not activated, we would recommend running the
activation troubleshooter
 for assistance. 
Here is how to activate a new Windows 10 license:
1. Locate your Windows 10 packaging. Within the packaging of the DVD or USB, you will find a multi-colored sticker that may say 'Windows 10 Home/Pro' (dependent on what was purchased). Some of the key will be covered for security reasons. The full key will need to be revealed. On this sticker, gently scratch off the grey/silver Microsoft portion with a coin to reveal the full product key.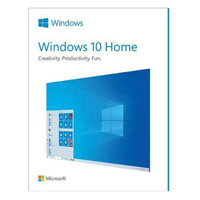 2. To activate this key on your Windows 10 system, 
right click
 on the
 Start button
, typically found at the lower left corner of the screen, and from the list of options, choose 
Settings
.
3. From the 
Windows Settings 
page, from the list of categories, click on the 
Update & Security 
option. 
4. Select 
Activation 
on the menu on the left side of Settings.
5. Click on 
Change Product Key
 on the Activation window.
6.  On the 
Enter a Product Key
 window, type in the key from the product key sticker. Entering dashes will be done automatically so do not include those after each set of letters and numbers. You should have a total of 25 characters. If you have less than that, double check that you scratched off all the silver material.
7.  Click Next to complete activation and you're all set!