PC Build Showcase Contest – Enter to win $500 gift card!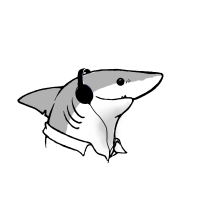 LandShark
admin
Share your PC Build Showcase and be entered into a contest for a chance to win a $500 Micro Center gift card.
Contest ends 11:59 pm ET on July 31st, 2020.
The winners will be drawn Monday, August 3rd, 2020


Here at Micro Center, we're always interested to see your custom PC builds. We want to know what went into your build, from how you chose your parts to how you're using your custom PC. We're running a contest until the end of July, where you could win up to a $500 Micro Center gift card, which you can use to upgrade and customize your build even more!

All you need to do is join this community forum and create a Build Showcase post with the following info:
Photos of your custom PC Build
Description of your PC; Build Process, Upgrades, or parts you may change.
List of all included parts
To be considered for entry in this contest:
·       The PC must be yours or a PC that you built
·       No duplicate entries, however, you may post multiple different PC builds to the  Showcase
·       Submission must be posted to the PC Build Showcase. (Forum submissions will not be considered)
·       Submissions must be approved by Micro Center before being published and accepted as a contest entry

Follow these simple steps to submit your PC Build Showcase:
Step 1. Visit the Build Showcase and  Select "Submit Now"
Step 2. Select "Create New Build" and share the details of your creation!
Step 3. Fill out the build submission form, then select "save", then select "publish" to submit your build for approval.
Grand prize winner will be randomly selected and win a $500 Micro Center gift card. 3 second-place winners will also be randomly selected and each wins a $50 Micro Center gift card.
See attached contest terms and conditions.
Leave a Comment