Flight Sim Buyer's Guide 2020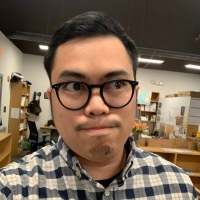 AlexS
admin


Written by TSMikeW.  Edited by AlexS, TSTonyV, & CodyG

With the launch of Microsoft's newest and highly anticipated rendition of Microsoft Flight Simulator, we at Micro Center decided to go and write up a Flight Sim Buyer's Guide!
Flight simulators can provide a truly immersive experience when you get your setup going, but you may not know where to start.  
We will be going over various recommendations for equipment, starting from entry-level joysticks and flight sticks all the way up to the high-end offerings. We will also cover information on VR and head-tracking equipment. Some of these products will be available at Micro Center while some may be available at third parties.
*Be advised, while we normally sell some of these products, due to COVID-19 and the recent release of Flight Simulator, some products may be temporarily out of stock. 

Itinerary 
Leave a Comment