How to determine RAM needs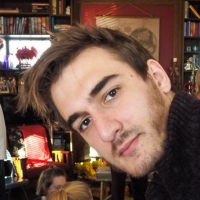 SeanM
admin
By Jon Martindale
Memory, or RAM, doesn't affect your system's performance as much as the graphics card or processor, especially for gaming. But if you don't have enough of it, or if your RAM is particularly slow, it can prove to be a huge bottleneck for your PC's speed and make for a sluggish experience. In fact, if you fall well short of a game's demands, you might not even be able to run it at all.
That's why being able to answer the question, "how much RAM do I need?" is an important part of building or upgrading a PC, whether you're a PC gamer or just looking to do some intense web browsing and Netflix viewing.
If you want to build or buy a brand new PC, then the best way to find out how much RAM you need is to look at the requirements of the software you want to run. Windows 10 demands at least 2GB itself, while running 10-15 tabs in Chrome will require at least another 2GB. Most modern games demand 8GB at a minimum; some as much as 16GB. Video editing will eat up as much RAM as you can throw at it, and editing in 4K or above could mean even 32GB of memory might not cut it for smooth performance.
When figuring out how much RAM I need in a new PC, I look at the requirements for what I want to do, and then make sure I have more than required. If I'm upgrading a PC to make it compatible with a new game, or if I want additional performance, there's another important question I need to answer first: how much RAM do I have right now?
G.Skill Trident Z RGB 32GB (2 x 16GB) DDR4-3200
How Do I Check How Much RAM I Have?
Learning how to check how much RAM you have installed is quick and easy, as there are two ways to do it. The first is opening the side of the case and looking at the memory itself. If it's any kind of branded memory from a major manufacturer, it will likely have a sticker on it telling you everything you need to know, from the size of the memory module (in Gigabytes or GB), to its speed. Add up the amount on each stick and the total is how much RAM you have.
Alternatively, you can go the software route. Search for "PC" in the Windows search bar, and right-click "This PC." Select "Properties," and the "System" Window will open. Next to "Installed memory (RAM)" is a number that will tell you how much RAM you have.
How Much RAM Do I Need For Gaming?
The answer to this question is very much dependent on what type of games you want to play, and what sort of settings you expect to play at. My answer to how much RAM do I need for gaming, might be very different from yours. I tend to play a lot of indie games, so although I have a fast, 16GB Corsair 3,200 MHz kit in my PC, it's completely overkill.
Is 8GB of RAM good for gaming? Yes, if you game like I do. If you want a cutting-edge gaming system playing at the highest resolutions, or want to stream and game at the same time your "how much RAM for gaming" question will give a very different answer.
With memory prices as low as they are, 8GB is the bare minimum for any gaming PC, but 16GB is a better bet to give you access to a wider range of modern games. Anything more than that isn't strictly necessary, although 32GB would future proof your PC a little more.
Don't spend too much or go too big though. Remember to ask yourself: what does RAM do for gaming, really? The answer is: load game assets. If you have enough of it and you aren't using the slowest memory out there, more or faster sticks won't make a huge difference.
Corsair Vengence RGB Pro 32GB (2 x 16GB) DDR4-3200
How Much RAM Do I Need For Work and Web Browsing?
Typically, work and web browsing require far less RAM than gaming, but certain tasks, like video editing, can demand far more. If all you're doing is answering emails and checking social media, tablets or low-end laptops with 4GB of RAM would suffice, but 8GB of RAM is still a better bet to give you better support for a greater number of tabs and higher resolution streaming.
If you are video or photo editing, 16GB is the bare minimum you should opt for, with 32GB worth considering if you're planning on working with higher resolution material.
Leave a Comment