#MicroCenterMadness Build Showcase - Share Your Build and Win a Micro Center Prize Pack!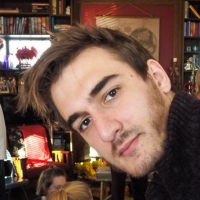 SeanM
admin
Join us for #MicroCenterMadness all throughout the month of March! We're accepting all challengers to the Build Showcase over the next few weeks to compete for a Micro Center prize pack, stuffed with goodies and gift cards.
We have two prize packs to give away, one given out randomly and one to be fought for in the Build Bracket! After the entry period ends, the Micro Center forum team will be selecting our top eight builds based on the following criteria:
·        Photo quality
·        Quality of description of the post
·        Quality of cable management
·        Uniqueness of build or theme
·        How the PC fits into the full setup
And from there, its up to the forum to decide the winner! We'll be randomly seeding each build for head-to-head voting until only one remains: our #MicroCenterMadness winner!
How to Enter
Simply submit your build to the build showcase with #MicroCenterMadness in the title before March 26th to be entered! If you've recently submitted to build showcase, you're still eligible: just update your submission to include #MicroCenterMadness and you'll be entered. On March 29th we'll be randomly drawing one builder to win a Micro Center prize pack AND announcing the first round of voting!
For a bonus entry into the random drawing, come back and post a link to your build in the comments (and maybe hype it up a little… some positive buzz never hurt your bracket chances)!
Voting will run in waves from March 29th 12:01pm EST to April 8th 12:01pm EST. The winner of the second Micro Center Prize Pack will be notified on April 8th.
Quick steps to enter (see terms and conditions for full contest rules):
·        Join the Micro Center community
·        Submit your custom-built PC to the PC Build Showcase with #MicroCenterMadness in the title (see instructions below)
How to submit your custom build to the PC Build Showcase
Step 1. Sign in to fill out the build submission form
Step 2. Fill out the build category, name (be sure to include #MicroCenterMadness!), favorite feature, and description. Include details about the process, what you use your PC for, things you would change, etc.
 Step 3. Add a few glamour shots of your completed build
Step 4. Fill in your parts used
Note: You can manually add archived or custom parts. In the example below, I've added an Intel i7-7700K by typing in the "Select CPU" field. Since the part is not listed I then selected "Add Intel Core i7" as seen below in red.
Once you've added your part, you can adjust the price to correctly list what you paid.
Step 5.  Select "Save", then select "Publish" to submit your build for approval.
Bonus Step: Come back and post a link to your build in the comments for a bonus entry for the random giveaway!
Good luck!
See attached contest terms and conditions.
Contest submission window: 3/8/21 – 3/26/21
Contest voting window: 3/29/21 – 4/7/21 
One randomly selected winner will receive a Micro Center prize pack valued at $200.97. One voted winner will receive a Micro Center prize pack valued at $469.96.
This discussion has been closed.