[CLOSED] Random Acts of Kindness Day - Win a $50 Gift Card!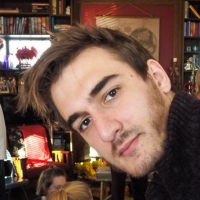 SeanM
admin
Today is National Random Act of Kindness Day, and we're paying it forward with $50 gift cards for four people who drop by our Build Showcase and leave a nice comment on a build!
We'll be watching the Build Showcase all day on February 17th, so you've only got till 11:59 PM PST to spread those good vibes!
Winners will be randomly selected then notified after the contest ends.
How to enter (see terms and conditions for full contest rules):
·        Join the Micro Center community
·        Head over to the Build Showcase
·        Take a look at all the incredible builds from our wonderful community, and leave a comment for one you really love! (Note: Multiple comments will only count for one entry, but it's a nice thing to do anyway!)
Good luck!
See attached contest terms and conditions.
Contest submission window: 2/17/21, 6:00 AM-11:59 PM PST
Four randomly selected winners will receive a $50 Micro Center gift card
This discussion has been closed.