3D Printing Face Shields
ryau
✭✭✭✭✭
Micro Center has been working with hundreds of healthcare professionals and organizations to help make a difference in the fight against COVID-19. Our fleet of 3D printers have been busy printing face shields based on the open source design by
PRUSA Research
 (who has already printed and donated over 35,000!) to support local healthcare groups, and we've donated enough filament to produce approximately 6,000 face shields. Earlier this week our
Micro Center Fairfax
donated about 110lbs (50kbs) of PLA to
Nova Labs in Virgina
, who is supporting the Washington DC VA Medical Center.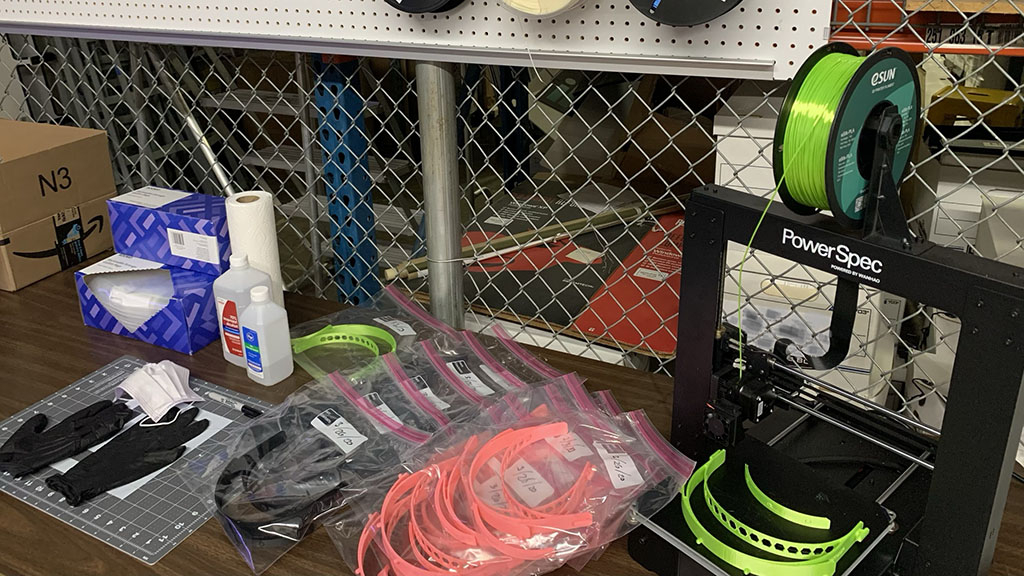 If you have a 3D printer and would also like to create and donate one of these face shields, you can get details and model files from PRUSA: 
https://www.prusaprinters.org/prints/27950-prusa-face-shield-us-version
PRUSA has over 500 3D printers and are able to produce about 800 pieces per day. Our Micro Center community has a few thousand printers, and since these face shields cost less than $1 in filament, it's another great way to give back to your local communities.
You may also want to sign up with 
Masksfordocs
who can pair you up with local healthcare groups to make sure the right equipment goes to the right people.