How to Choose Your Parts, Part 7: The Case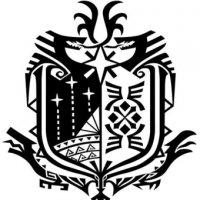 TSTonyV
admin
Hello! Welcome back to How to Choose Your parts! We'll be wrapping up the series with this post, as the case is the last major component you need for a full build. As always, let's get our key questions in order:
What is your budget? Cases are an area where you can save some cost, but if you're not careful a poorly designed case can potentially cause thermal problems. That said, there are some pretty decent cases for the budget minded, and if you're looking for something big and fancy those options are there as well. 
What form factor is your motherboard/power supply? I went over this a bit in the motherboard guide, but you need to make sure you match the form factor of your motherboard to your case. This also applies to your power supply.
What kind of cooling do you want? If you're planning on using a liquid cooling system, you need a case that supports it, and some air coolers can be so tall that they don't fit all the way inside. Be sure to check radiator support and fan clearances for your case to accommodate your preferred cooling method. 
With those out of the way, let's get into it.
Case form factors
The first thing you want to pay attention to is what form factors you can use for your motherboard and power supply. As I mentioned in the motherboard guide, there are several form factors motherboards can come in: ATX, mATX, mini ITX, and eATX. Power supplies are similar, coming in ATX, SFX, and mini ITX form factors. Cases themselves also come in a variety of sizes and depending on what type of case you go with, the form factors it supports for your hardware can vary.
One thing to note is that even within a certain category of case, size and layout can vary quite a lot. Some mid-tower cases are more compact, others can be a little larger than you might think.
Mid-tower cases are what you'd consider the "standard" case. They're the most common desktop cases you'll find and are typically a good balance between space, features, and footprint. Mid-tower cases typically support ATX, mATX and mini ITX form factors, and some may support eATX. Many are designed to support radiators for liquid cooling, but not all.
Full-tower cases are the largest cases you'll typically see. Most of these cases will support liquid cooling as well as eATX motherboards. These cases are particularly good when you have large amounts of PCIe that need space to breathe, but otherwise are not very common.
Mini-tower cases are smaller form factors for those looking for something with a smaller footprint. These cases will support mATX and mini ITX motherboards. Some may support radiators for liquid cooling. Many of these cases support SFX and ITX power supplies, some may support standard ATX.  
Case Thermals and Air Flow
One of the big considerations you should have when choosing your case is your thermals and airflow. Being able to properly circulate fresh air through your computer is pretty important for cooling. A case that is heavily restricted on its air intake means you're not able to exhaust the heat put out by your components, and that means the temperature of your internal components will go up. Very poorly designed cases could cause big temperature increases vs. a properly ventilated case with good airflow. If airflow and thermals are really important to you, make sure you do your research into the specifics of each case.
Manufacturers will handle this in different ways depending on what you choose. Many cases use a mesh front panel, some cases will have a solid front panel but have ventilation on the sides of the case instead. There are even open-air cases that have huge openings and gaps between all the panels (you'll just have a lot more dust getting in). Every design is different, so it's important to try and evaluate them on a… case by case basis. Even cases with mesh front panels may not perform as well as they could because the mesh itself is poorly designed and could restrict airflow. A case that looks like it has lots of ventilation could be deceptive because there are brackets inside blocking some of the openings. Always do your research.
Where airflow is really important is when you're overclocking. For the average user running only at stock settings, as long as you don't get a case that is completely devoid of airflow it shouldn't affect you too much. But in overclocking thermals rule everything: higher temperatures will affect stability and make it more difficult to push higher clock speeds. If you are an overclocker, make sure you get a case that is well ventilated because every little bit counts. This also applies for the high power draw CPUs like the 9900k, 3900x/3950x and higher. More powerful CPUs have higher power draw and therefore put out more heat. High temperatures can throttle your performance and your case is an important part of that equation.
Along with that, it's important to discuss how fans affect cooling. Even if you have a case that's fairly well ventilated, you still have to make that air move. Most cases include fans when you purchase them, but some may not. Some may not provide enough to properly take advantage of the amount of ventilation available, so you might need to purchase extra. You don't necessarily have to fill every possible slot for fans available on the case, but you need something to actually pull air in and exhaust air out of the case.
You also want to make sure you have the fans configured in a way that balances your airflow. "Balanced airflow" is actually pretty simple to understand. Every fan in your case can pull in or exhaust a certain amount of air. If you set up your fans in a way that brings more air inside the case than can be exhausted, you have something called "positive pressure." If your case is exhausting more air than the fans can pull in, then you have "negative pressure."
Your case will have openings and slots in various places that may not be covered by fans, such as PCIe slots. These openings can become intake or exhaust based on what kind of pressure your case has. Positive air pressure will make them become exhaust, negative pressure will make them become intakes. The main benefit of having positive pressure is reduced dust buildup inside your case
It may help if you can see this concept visually, so I'd also recommend watching this video by JayzTwoCents that gives a demonstration:
What cases do we recommend?
There are a lot of cases available at various price ranges and different sizes. I won't cover all of them, because there's just too many, but I'll cover each of the popular form factors and give some recommendations that should work and you can find at Micro Center.  Remember, you can almost always find something that will match your personal preferences and price range, so if something I mention here doesn't quite suit your fancy, do your research!
Mini-tower
Lian Li TU150: This case is specifically for mini ITX builds. It's not the absolute smallest ITX case, but is still very compact without compromising too much on cooling capabilities. It can only support a 120mm radiator if you're into liquid cooling. It also has a carrying handle on the top of the case!
Corsair Crystal 280X: This case supports both mATX and mini ITX motherboards,  and has 120mm and 240mm radiator support for liquid cooling. It has a dual-chamber layout where the motherboard mounting area is in its own section in the front of the case, and the PSU mounts behind it.
Mid-Tower
NZXT H510: Not the greatest when it comes to airflow, but passable for stock use and NZXT has a solid reputation when it comes to the overall design of their cases in tooling and cable management. "Easy to build in" is what some people might say.
Lian Li 205: Powerspec approved! We use this case in a number of our newer Powerspec models and it's a solid option all around for space and cost. Like the H510 it doesn't have the best airflow, but the design is overall very clean.
Cooler Master NR600: This case has a mesh front panel so it boasts some good airflow in its price range. If you want a less expensive case and plan on overclocking or using one of the really hot high-end CPUs, this will be a great option.
Fractal Design Meshify C: Another mesh front-panel case with great airflow, this one is a little larger than the cases mentioned previously, so it's more friendly for internal space.
 Lian Li PC-O11 Dynamic: This case was designed especially for those with liquid cooling in mind: you can install up to three 360mm radiators in this case. It features a dual chamber design where the power supply is mounted behind the motherboard. It doesn't come with fans, so you'll have to supply your own.
Full Tower
Lian Li Lancool II: This is a popular full-tower option on a budget that has a good amount of features available.
NZXT H710i: Like the H510 this isn't the best option for airflow, but NZXT overall has good build quality and design otherwise.
And that's it for part 7! This is the last post in this series I'll make, because at this point your build is essentially complete. Hopefully this guide helped you, and of course if you have any questions, please let us know!