How to Choose PC Parts: The Case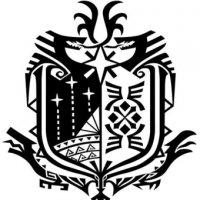 TSTonyV
admin
If you're reading this post, you're probably here for one reason: you want to build a new PC. Whether it's your first time PC building or you're an experienced builder and just need some extra clarification, this post is for you. With all the options available on the market, it can be overwhelming, but we're here to help break it down.
If you're looking for other parts as well, be sure to check out some of our other guides:
How to Choose PC Parts: The Processor
How to Choose PC Parts: The Motherboard
How to Choose PC Parts: The Video Card
How to Choose PC Parts: SSDs and Hard Drives
How to Choose PC Parts: The Case
This guide will go over how to choose a case, or tower, for your PC build. As always, let's get our key questions in order:
What is your budget? Cases are an area where you can save some cost, but a poorly designed case can potentially cause thermal problems if you're not careful. That said, there are some pretty decent cases for the budget-minded, and if you're looking for something big and fancy, those options are there as well. 
What form factor is your motherboard/power supply? I went over this a bit in the motherboard guide, but you need to make sure you match your motherboard's form factor to your case. This also applies to your power supply.
What kind of cooling do you want? If you're planning on using a custom liquid cooling system, you need a case that supports it. Additionally, some air coolers can be so tall that they don't fit cleanly inside some cases. Be sure to check radiator support and fan clearances for your case to accommodate your preferred cooling method. 
With those out of the way, let's get into it.
Things to know when buying a case:
Case form factor
As I mentioned in the motherboard guide, there are several form factors motherboards can come in: ATX, mATX, mini ITX, and eATX, and you need to make sure you get a case that can support it. The same goes for power supplies. If your hardware doesn't actually fit inside your case, it doesn't do you much good!
What size computer case do I need?
There are several different sizes of PC cases available. There's no one specific size that you should or should not buy, so as long as the parts you chose will match the case's form factor, this is going to be based on your personal preferences. 
Mid tower cases are what you'd consider the "standard" case size. They're the most common desktop cases you'll find and are typically a good balance between space, features, and size. A mid tower case will typically support ATX, mATX, and mini ITX motherboard form factors, and some may support eATX. Many are designed to support radiators for liquid cooling, but not all.
Full tower cases are the largest cases you'll typically see. A full tower case will support liquid cooling as well as eATX motherboards. These cases are particularly good when you have large amounts of PCIe devices that need space to breathe. They are also less common than mid tower cases. 
Mini tower cases feature a smaller form factor for those looking for something with a smaller footprint. These can also generally be referred to as "small form factor" cases. These will support mATX and/or mini ITX motherboards. A few nay support radiators for liquid cooling, but they're a bit less common. Many mini tower cases support SFX and ITX power supplies while only some will support standard ATX power supplies. 
One other thing to note is that, even within a certain size category, you'll see a range of sizes. Some mid tower cases can be as large as small full tower cases. Some "mini" tower cases are just slightly smaller mid towers, while some are extremely compact. There is no standard case size, even amongst the different case styles.
Do I need to buy case fans?
While most PC cases will come with fans out of the box, some won't. There is no set number of included fans either. Some cases will have one, others will have five. We'll cover this more in a moment, but you'll definitely want at least a few fans, as it's important that you're circulating fresh air through your system so you can keep your components cooled properly. You can always add fans to your case, but be sure to know whether your case comes with fans as the cost of additional case fans can add up quickly. 
Case Thermals and Air Flow
An important consideration when choosing your case is airflow. Being able to circulate fresh air through your computer properly is essential for cooling. A case with heavily restricted air intake means the heat created by your components won't properly vent, causing the temperature of your internal components to rise, potentially leading to crashes and damage. Heat from improper venting can greatly shorten the lifespan of your internal components. It's even possible that high temperatures will render your computer unusable.
Manufacturers will handle airflow in different ways depending on what manufacturer you choose. Many PC cases use a mesh front panel. Some cases will have a solid front panel but have ventilation on the sides of the case instead. There are even open-air cases that have huge openings and gaps between all the panels. Every design is different, so it's important to evaluate them on a… case by case basis. Even cases that look like they have lots of ventilation can be restrictive thanks to brackets inside blocking some airflow. PC cases with mesh front panels are not exempt from this either - the mesh itself can be poorly designed and restrict airflow. Always do your research.
While airflow is essential for the average computer, be it gaming or home use, airflow is essential when overclocking. For the average user running with stock settings, as long as you don't get a case that is completely sealed, you probably won't run into heating issues (a caveat: if you're using high power draw CPUs like the 10900k, 5900x, and 5950x, make sure your case is properly vented - these do get hot and need good airflow). But in overclocking, thermals rule everything: higher temperatures will affect stability and make it more difficult to push higher clock speeds. If you are an overclocker, make sure you get a well-ventilated case because every little bit counts. High temperatures can throttle your performance, and your case is an important part of that equation.
It's important to discuss how fans affect cooling. Even if you have a case that's fairly well ventilated, you still have to make that air move. Most PC cases include fans when you purchase them, but some may not. Some may not provide enough fans to properly take advantage of the amount of ventilation available, so you might need to purchase extra. You don't necessarily have to fill every possible slot for fans available on the case, but you need something to actually pull air in and exhaust air out of the case.
Generally, you'll want a minimum of one intake fan at the front and one exhaust fan at the top or back. Having two intakes and one exhaust, or two intakes and two exhaust, are good general setups that would work for most people. 
What cases do we recommend?
There are a lot of cases available at various price ranges and different sizes. We won't cover all of them because there are just too many, but we'll cover each of the popular form factors and give some recommendations that should work. Remember, you can almost always find something that will match your personal preferences and price range, so if something I mention here doesn't quite suit your fancy, do your research!
Mid Tower Cases
NZXT H510: NZXT has a solid reputation for the overall design of their cases in tooling and cable management. This case is not the greatest for airflow, but it is "easy to build in," so this is a great choice for those on their first PC build. Comes with two 120mm fans, one on top, one in the back. 
Lian Li 205: Powerspec approved! We've used this case in many of our Powerspec models, and it's a solid option all around for space and cost. Like the H510, it doesn't have the best airflow, but the design is overall very clean and is good for first-time builders, featuring cable holes for easier cable management. Plus tempered glass side panels always look good! Comes with two 120mm fans, one on top, one in the back. 
Cooler Master NR600: This PC case features a mesh front panel, boasting some good airflow in its price range. If you want a less expensive case and plan on overclocking or using one of the really hot high-end CPUs, this will be a great option. Comes with two 120mm fans, one in front, one in the back. 
Lian Li 205 Mesh: A new version of the Lian Li 205, this time with a mesh front panel. It takes the same type of design you'll find on the 205, but the added mesh front panel and fans increase your airflow capabilities. Comes with two 140mm fans in the front and one 120mm fan in the back, all equipped with RGB lighting.
Fractal Design Meshify S2: Another mesh front-panel case with great airflow; this one is slightly larger than the cases mentioned previously, so it's more friendly for internal space. And it has tempered glass panels! Comes with three 140mm fans, two in the front, one in the back.
 Lian Li PC-O11 Dynamic: This case was designed especially for those with liquid cooling in mind: you can install up to three 360mm radiators in this case. It features a dual-chamber design where the power supply is mounted behind the motherboard. It doesn't come with any fans, so you'll have to supply your own.
Full Tower Cases
Lian Li Lancool II Mesh: One of the most popular full tower case options right now. This new version fixes some of the issues of the previous Lancool II by refining some of the tooling/design and giving you some great airflow with the mesh front panel. It also features tempered glass side panels. This is a great all-around option. Comes with two 140mm fans in the front and one 120mm fan in the back. 
Lian Li O11 Dynamic XL: All the great things about the normal O11, but in a bigger package. If you're looking for something that needs a little more room but still really like the design of the O11, look no further. Like the Lancool II Mesh, the 011 Dynamic XL also features tempered glass side panels. Does not come with fans included, but does feature RGB LED strips.
Corsair Obsidian 1000D: This case is about as overkill as it gets. This case is not only huge, and it actually has enough room for you to build two different computer systems inside: it will fit one full eATX system and still has enough room to put in another mini ITX system. It can support multiple 480mm radiators and up to 18 different fans. It's also completely encased in tempered glass and coated with RGB lighting. Fans not included. 
Mini tower Cases
Cooler Master NR200P: This case is a newer entry on this list and is a great option for the small factor folks out there. It can support up to a 280mm radiator on the side, multiple 120mm fans on different sides and can support GPUs 2.5-3 slots wide. The entire case can be disassembled for easy installation/setup and it is covered in mesh everywhere to maintain good airflow capabilities. It also features tempered glass side panels so you always know what's happening inside. Supports mini ITX and mini DTX motherboards. Includes two 120mm fans. 
Lian Li TU150: This case is specifically for mini ITX builds. It's not the absolute smallest ITX case but is still very compact without compromising too much on cooling capabilities. It can only support a 120mm radiator if you're into liquid cooling. It also has a carrying handle on the top of the case! No fans included. 
Lian Li O11 D Mini: This is the little brother of the PC-O11 Dynamic. It sports a lot of the same design but in a smaller package. It's bigger than the other mini-towers listed here, supporting up to a 360mm radiator in the bottom and top. It encroaches on being a mid tower case but still a little smaller than average. Like the other O11 models, no fans included. 
If you have follow-up questions, feel free to comment below, and if you're still looking for part recommendations, we have guides for Processors, Motherboards, Graphics Cards, RAM, Hard Drives, and Cases.