How to Choose Your Parts, Part 3: The Motherboard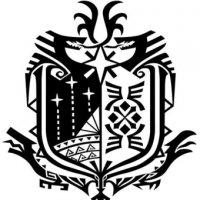 TSTonyV
admin
Greetings! Welcome to the community. If you're here, you're probably looking to build a PC and are looking for any information you can find that will help you narrow down what parts to get. Whether you're a new builder or have been in the custom build game for years, it can still be difficult to sort through the multitude of options available on the market.
In today's installment of How to Choose Your Parts, we'll be going over the motherboard. Like GPUs, motherboards can be really hard to figure out as there are a TON of options across all different price bracket, but it's a little different this time because it's not so much about performance, but features. We have three major questions:
What is your budget? Always the first question. Motherboards are an area where you can save cost without sacrificing performance (for the most part), just features.
What kind of processor do you have? You have to pick a motherboard and processor that are compatible with each other.
What features do you want? This is directly related to your budget. Your computer's overall performance won't be affected much by your motherboard except in specific situations, but the features available on your motherboard will vary a lot depending on how much you're willing to spend.
Unlike the last two guides, there's no Great Debate for Intel or AMD. Motherboard quality is the same for both; once you know what CPU you want at that point you just need to find the board that suits your preferences. Let's start with the most important part:
Socket and chipset compatibility
Before anything else, we need to go over compatibility, because a motherboard does you no good if it doesn't work with your processor.
First, you need to pay attention to the socket type. AMD's Ryzen CPUs use what's called the AM4 socket. First and second generation Threadrippers use TR4 and the third generation Threadrippers use sTRX4. Intel currently uses LGA1151 sockets on their eighth and ninth-generation consumer CPUS, and their X-series uses the LGA2066 socket. If the sockets on your board and CPU don't match, they won't fit together. If you to try to install the wrong CPU in the wrong board, you could damage your components.
However, just because the socket matches your CPU doesn't mean the board will work either. There's one more step, and this is where the chipset comes in. The chipset of a motherboard is the part that lets it communicate with the CPU and is usually designated by a code that goes letter-number-number-number.  For example, an ASUS ROG STRIX X570-F uses the X570 chipset, an ASRock Z390 Pro4 is a Z390 chipset, etc… Some will be slightly different, like the TRX40 chipset on third-generation Threadripper boards.
CPU manufacturers will typically have cycles where they'll manufacture several generations of CPU that share the same socket. However, just because a board has the correct socket, doesn't mean that it will be compatible with a CPU. Sometimes there can be enough generational differences on a CPU that even with the correct socket, you can't just slot in a CPU and have it work. Depending on how old your board is, you may need to update the BIOS on the motherboard to be compatible with a newer CPU. The second-generation Ryzen motherboards do work with third-generation processors, but require the BIOS to be updated to be compatible. However, there are some cases where a BIOS update won't work or won't be available at all. Intel is a perfect example:
Intel first started using the LG1151 socket back when they released their sixth-generation CPUs and you had motherboards with chipsets like the H110 and Z170. When they released the seventh generation CPUS they used the same LGA1151 socket, and the old H110 and Z170 boards required a BIOS update to run the new chips. However, when Intel release the eighth generation CPUs, they did not design them to be compatible with the previous generation motherboards, nor did they design the new chipsets to be compatible with the previous generation processors. Despite that they shared the same LGA1151 socket, there were enough changes in the design of the processor that backwards compatibility was not supported. For up-to-date chipset compatibility information, it's best to refer directly to the manufacturers.
AMD provides chipset compatibility information for various platforms on their page here: https://www.amd.com/en/products/chipsets-motherboards-desktop.
Intel provides processor compatibility information on their website here: https://compatibleproducts.intel.com/ProductDetails?activeModule=Desktop%20Processors
Motherboard form factor
Once you know which type of chipset to match with your processor, your next consideration is the form factor. Motherboard form factors are standardized and there are a handful of different form factors to choose from: ATX, mATX, ITX and eATX. They're all different sizes to serve difference use-cases.
ATX is the most common form factor. mATX and ITX are smaller form factors if you want to go for a more compact build. eATX is a larger than standard ATX and useful if you need to completely maximize the amount of space you have for a large number of PCIe devices.
The important thing here is to make sure that your motherboard's form factor is supported by your case. Most full and mid-tower cases will support ATX, mATX and ITX. eATX can be found on both full and mid-tower cases but is less common. There are small cases designed specifically for mATX or ITX boards if you're going for a small form factor.
Features
The next thing you need to figure out is what kind of features you need. Are you somebody who just wants to put it together, then forget about it? Are you somebody who likes to have a lot of troubleshooting quality-of-life features available? If you're a professional that requires high amounts of high-speed storage and does large data transfers over an internal network, you might be looking for high-speed network capabilities and large amounts of M.2 slots. These sorts of questions are the things you want to ask to narrow down your choice.
Depending on what motherboard you go for, the features or slots it has available can vary. You might be surprised at how many features may or may not be available on a motherboard. For example:
Wifi (yes, many motherboards, even high-end ones, don't come with wifi onboard)
Digital display for POST error codes if the motherboard detects a problem on startup
Dual-LAN (ethernet) ports that support 2.5 gigabit or even 10 gigabit network speeds.
BIOS Flashback that allows you to update your BIOS without the use of a CPU
Overclocking (more on this below)
RGB lighting. On that note, there are two different types of RGB headers that can be on motherboards, one three-pin and one four-pin. If you have RGB fans, controllers, or light strips that plug directly into the motherboard, you need to make sure the motherboard has the right type of connection.
And more.
The number of ports and slots available will also differ, e.g. PCIe slots, M.2 slots, SATA ports, case fan headers, USB headers, etc… so it's important to know what sort of things you want or need. Feature differences are going to be the biggest factor for the cost of a motherboard.
A misconception I want to make sure we clear up is that more expensive doesn't necessarily mean better performance. In fact, provided everything is compatible, performance isn't affected by your motherboard that much except in specific situations. An Intel i7-9700k isn't going to magically speed up and give you better FPS in games if you switch from a basic Z390 board to a super top-of-the-line Z390 board.
Where performance is affected the most is in power delivery.
For stable power delivery, you want a board that has a good VRM (Voltage Regulator Module). The VRM is the part on the board that controls the voltage/power delivery directly to the CPU. Where this really matters is if you're planning on overclocking your CPU or you're using a high-end CPU with high power draw, e.g. an Intel i9-9900k or Ryzen 9 3950X.
Intel's K processors (e.g. 9600k, 9700k, 9900k) and AMD's Ryzen processors are all "unlocked," meaning you can overclock them if your motherboard supports it (Not all motherboard chipsets do). Overclocking means boosting the clock speeds higher than stock settings, but that will require you to also boost the voltage delivered to the CPU.
One thing to note here is that third-generation Ryzen CPUs don't have a lot of overclocking headroom because they're already pretty efficient out of box, so the VRM isn't as important for those unless you're doing some pretty extreme overclocking. 
High-end processors like the 9900k and 3950X have more cores, more threads and higher clock speeds, so naturally they require more power in order to drive all that.
If you want to overclock properly or drive high-end processors, you need a board with a VRM that can handle it properly. That said, you don't have to spend tons of money to find a board with a good VRM. While expensive boards usually do have good VRMs, even budget boards can have good VRMs.
Performance of course can be affected by things like low quality parts or design flaws, but stuff like that is rare and can generally be avoided by going with reputable board manufacturers and products with good reviews.
What board should I buy?
Unfortunately there's no easy answer to give for what board you should buy, because it's heavily based on your personal preferences. It's even difficult to categorize them into specific price ranges because a good board from an older chipset can be as good as a newer motherboard on a new chipset but cost less. Instead, get a solid idea of the types of features you want, and then evaluate boards based on those needs. You'll need to do your research.
I'll try to give you an idea of what to expect from the different types of boards you can come across. Keep in mind that this is a guideline, and these things can vary depending on which specific board you look at.
Low-end boards are usually pretty basic when it comes to rear I/O (the ports on the back of the motherboard) and internal connectivity. You may only have one M.2 slot and one or two slots for a graphics card. Usually a small number of case fan headers and possibly RGB. Troubleshooting features may not be available at all. The power delivery on these boards is designed to operate processors at their stock settings and may not work well for overclocking or more power-hungry CPUs. If you're on a tight budget and just want to throw a build together, leave it all at stock settings and never touch it again, these are the kind of boards to be looking at.
Mid-range boards tend to start adding a little more internal connectivity and some basic troubleshooting features. You might end up with an extra M.2 and PCIe slot, a better audio controller on the back, and have debug LEDs for error codes. A no-CPU-required BIOS Flash option may be available. VRM quality is improved over low-end boards but the same scenario may apply, they may not handle overclocking or high-power CPUs very well. These boards have some extra quality-of-life that can be useful if you plan on upgrading your system later or are going to be doing light overclocking.
High-end boards typically have all the troubleshooting features available that you would need: digital display for POST errors, no-CPU BIOS Flash, easy clear CMOS button, power button to switch the board on when it's not attached to a case, or even a dual BIOS should your main BIOS be corrupted or unstable from overclocking. Internal connectivity will be expanded: more M.2 slots and extra fan and RGB headers. You'll usually have several GPU slots with multi-GPU support. Rear I/O will likely have more USB ports or more high-speed ports available; upgraded network controllers for higher speed internet will be common. High-end boards will almost always have good VRMs.
And that concludes our motherboard guide! This one is a little more conceptual than the last two, simply because you can't really categorize motherboards based on "performance." Feel free to comment below or make a new thread if you have any specific questions, and make sure you check out part 4!