AMD RX 6000 Series/Big Navi Keynote Launch Discussion & FAQ (updated)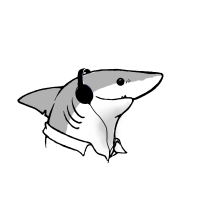 LandShark
admin
Updated: 11/17/2020 11:19am ET (FAQ added)
Today, AMD fully announced their upcoming RX 6000 series GPUs and they look amazing!  Advancements from RDNA2 make the upgrade to their new GPUs look insanely good!

In case you missed it, you can watch AMD's keynote here:
Here's what we know from today's keynote!
It's all about Big Navi! While there was some discussion of the new Ryzen 5000 CPUs, the RDNA 2 architecture and it's improvements really took center stage here.

RDNA 2 boasts 30% more energy-efficient and 30% frequency increase. This means that for the 6800 XT, an increase of 54% is achieved over the last generation RNDA and the 6900 XT achieves a 65% increase.

Scott Herkelman announced several new features for the new Radeon series. One of the said features for the RX 6000 series is called Rage Mode. Rage Mode - Allows one-click overclocking for your 6000 series card.

Smart Access Memory
Allows you to pair CPU and GPU to gain additional performance. AMD claims that you can see up to a 13% performance increase when enabling this feature with your paired Ryzen 5000 series processors and the RX 6000 series graphics cards.

Reduced latency reducing improvements

Several improvements were listed in regards to latency. AMD announced up to 37% lower latency in Fortnite at 4K.

He also mentioned that they are still working on a Super-resolution feature to give gamers an option for improved performance while using ray tracing. 

I'm thoroughly impressed by the performance metrics that Lisa Su shared with us regarding the 6900 XT and I can't wait for the 3rd party benchmarks to be released regarding the upcoming release of the RX 6000 series!
Specifications

80 Compute Units
Game Clock 2015 MHz

Boost Clock 2250 MHz
16GB GDDR6
256-bit

16Gbps

300w TBP

Available December 8th

RX 6800 XT
72 Compute Units
Game Clock 2015 MHz

Boost Clock 2250 MHz
16GB GDDR6
256-bit Infinity Cache

16Gbps

300w TBP

Available November 18th

RX 6800

60 Compute Units
Game Clock 1815 MHz

Boost Clock 2105 MHz
16GB GDDR6
256-bit Infinity Cache
16Gbps

250w TBP

Available November 18th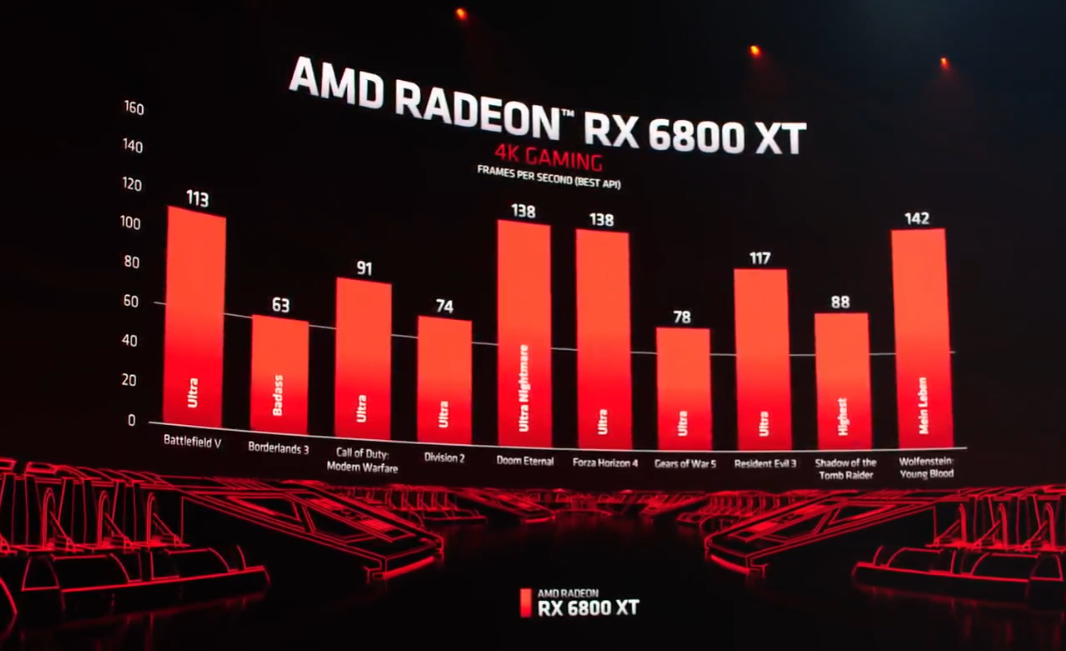 Did today's event change any of the parts in your upcoming build? Will you be upgrading to the new RX 6000 series? Let us know!

FAQ
Q) Will you have the AMD Radeon RX 6000 series on launch?
A) Yes, we will have the new RX 6000 series cards from our AIB partners, including
Sapphire
and
MSI
.
Q) How many will you have in stock?
A) Quantities will be extremely limited at launch, however, we're expecting additional shipments of GPUs later on launch day and subsequent days. Please note that quantities and shipments vary by store.
Q) How much will the 6000 Series video cards cost?
A) Up-to-date pricing for our cards will be posted on the website upon launch. You can see the full assortment of AMD cards we carry, with up to date inventory and pricing in the
AMD graphics cards
category.

Q) Will I be able to reserve or buy them online?
A) We will not be offering reservations for in-store pick-up, or shipping for these video cards due to the high demand. 
Q) Can I buy more than one? 
A) We will be limiting purchases at this time to one per household. With limited availability, we want all of our customers to have a chance to be a part of this new product release.
Leave a Comment