RX 6700 XT Discussion and FAQ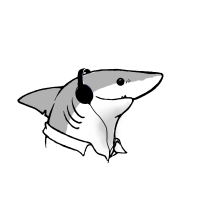 LandShark
admin
AMD just relreleased its latest addition to the RX 6000 Series, the RX 6700 XT. 
AMD has made a large effort to improve the software that they offer along with their GPUs which is most noticeable with their Radeon Software Adrenalin 2020 Edition. It provides a host of improvements and options to better your gaming experience.
New updates to Radeon Boost to take advantage of variable-rate shading support found on the Radeon RX 6000 series GPUs
Expanded support for Radeon Anti-Lag that now includes DirectX® 12 based games
Day-0 updates with performance optimizations for brand-new games
Robust GPU performance tuning and on-screen metrics, including a new stress-test feature
Game recording and streaming to services like Twitch and YouTube
The AMD Link app for streaming your games to mobile devices and TVs
Game enhancements like Radeon Image Sharpening
Of course, these software improvements benefit all of the RX 6000 series GPUs, but it will be most interesting to see how these improvements affect the performance of this new middle-high tier GPU.
What are you most looking forward to with this new GPU?
We're expecting to have this heavily anticipated item in stock on its release, and we know that you'll have some questions. We've included some of the FAQs we've received with other similar launches below!
Visit and join our Micro Center Community site for more information, conversation and support regarding this and many other exciting products and and topics!
Q. Will you have the RX 6700 XT cards on the release dates?
A. Yes, we will have a variety of top brand RX 6700 XT cards available on the launch date. Supplies are extremely limited and will be sold on a first-come, first-served basis.
Q. Are you doing pre-orders?
A. At this time, we will not be offering pre-orders.
Q. Will I be able to reserve or buy them online?
A. We will not be offering reservations for in-store pick-up or shipping for these video cards due to the high demand.
Q. Will Micro Center open early on the release date?
A. Store opening time will be determined by Time Zone. Pacific Time Zone (Tustin) Will open at 7AM Pacific: Mountain Time Zone (Denver) will open at 8AM Mountain; Central Time Zone will open at 9AM Central; and Eastern Time Zone will open at 9AM Eastern.
Q. Which RX 6000 graphics cards will be available?
A. We will have RX 6000 series graphics cards from our top vendors: Asrock, Asus, Powercolor, Sapphire, and MSI, including gaming and overclocked models. These will vary from store to store. Available models will be listed in the graphics cards category at launch.
Q. How many will you have in stock?
A. We're expecting limited quantities for the RX 6700XT launch on Thursday, March 18th. We are working hard to get more cards in as quickly as possible. We know you are all as excited as we are for this launch and ask that, as lines form outside of our stores, everyone shop safely and practice social distancing.
Q. When will you be receiving more stock after the launch day?
A. We don't have an expected day to receive our next shipment. However, we do typically receive shipments throughout the week. Most often, we receive shipments in the morning before our stores open, and we make them available as soon as we have them.
Q. How much will the 6000 Series video cards cost?
A. Up-to-date pricing for our cards will be posted on the website once they're available.
Q. Can I buy more than one? 
A. We will be limiting purchases at this time to one per household. With limited availability, we want all of our customers to have a chance to be a part of this new product release.
Q. How do I get one of these products?
A. These items are only available in-store and are only available on a first-come, first-served basis. Due to its high demand, this item typically sells out within minutes of hitting our shelves. A voucher will be required to purchase a limited availability item.
Q. Will you be issuing vouchers for this launch?
A. On occasion, Micro Center will issue vouchers for items with limited availability, such as graphic cards, processors, game consoles, etc. Most recently, COVID-19 has caused issues with the production and distribution of these high-demand products for an unknown length of time.
This demand and limited availability have created lines outside Micro Center stores most mornings before they open. We use vouchers to increase fairness and promote a safe, socially distanced shopping experience to our customers while shopping for products with limited product/availability. For more information about how vouchers are issued and what to expect at our store, please see our Limited Availability Product Launch FAQ.
If you have more questions, please don't hesitate to ask by leaving a comment below!
Leave a Comment