RTX 3000 Series Micro Center Discussion & FAQ!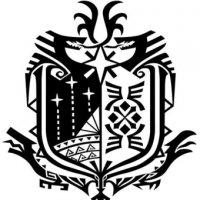 TSTonyV
admin
[FAQ Updated 4.48pm ET Wed 9/17]

So in case anybody missed it, just earlier today NVIDIA did their announcement stream for the new RTX 3000 series cards. 
The main thing I took away was obviously ray tracing performance making huge leaps forward. Double the performance of previous generation with ray tracing on. What I'm curious about will be benchmarks in non-ray tracing games, but we'll probably have to wait for reviewers to come out with those details. 
There was a lot of information packed in from pricing to performance and features, so I'm curious, what are you looking forward to? Do you plan on upgrading your rig? Do you like the new look? Do you think the RTX 3090 should come with a GPU support bracket in the box considering how gigantic it is?
FAQ: Availability for NVIDIA RTX 3000 Series Graphics Cards
We know demand for these new graphics cards is high. We're working hard to make these new, exciting products available to as many customers as we can. Please see below for answers to popular questions. You may also post your question here and we'll do our best to respond quickly.
Q.) Will you have the 3070/3080/3090 cards on the release dates?
A.) Yes, we will have a variety of top brand RTX 3000 cards available on their respective launch dates:
RTX 3080        Thursday, September 17th
RTX 3090        Thursday, September 24th
RTX 3070        Thursday, October 15th
Q.) What RTX3000 graphics cards will be available?
A.)  We will have RTX 3000 series graphics cards from our top vendors: ASUS, Gigabyte, Zotac, EVGA, and MSI, including gaming and overclocked models.
Q.) How many will you have in stock?
A.) We are expecting a very limited quantity of RTX 3080 cards for the launch on Thursday 17th. We anticipate quantities of less than 20 per store.  We are working hard to get these cards in as quickly as possible, and are going above and beyond our normal shipping processes.
Q.) How much will the 3000 Series video cards cost?
A.) Up-to-date pricing for our cards will be posted on the website once they're available.
Store Related Questions
Q.) Are you doing pre-orders?
A.) At this time, we will not be offering pre-orders.
Q.) Will I be able to reserve or buy them online?
A.) We will not be offering reservations for in-store pick-up, or shipping for these video cards due to the high demand.  
Q.) How many vouchers will be handed out?
A.) Stores will be handing out vouchers for the cards in stock at that location

Q.) Are you planning to open early on the release dates?
A.) We will be operating with regular store hours from 10am-9pm M-S and 11am-6pm Sunday. 
Q.) What are you doing to handle demand?
A.) Given the current pandemic, we want to avoid having lines outside of the store, in order to keep everyone as safe as possible. We ask that you continue to do your part in following CDC social distancing guidelines.
Q.) Can I buy more than one? 
A.) We will be limiting purchases at this time to one per household. With limited availability, we want all of our customers to have a chance to be a part of this new product release.
Q.) Were Micro Center Associates able to buy the new graphics cards?
A.) As with many high demand products at launch, we put restrictions on employee purchases for the first 30 days so we can get new products into the hands of our loyal customers.