NVIDIA 3000 Series Launch & Micro Center FAQ!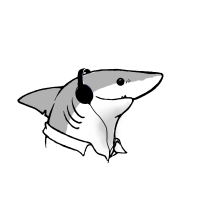 LandShark
admin
[FAQ Updated 4.47pm ET Wed 9/17]

Did you catch the official launch event on Wednesday, where NVIDIA announced the new 3070, 3080, and 3090 cards?
NVIDIA is making some very impressive claims!
NVIDIA Ampere Streaming Multiprocessors: The building blocks for the world's fastest, most efficient GPU, the all-new Ampere SM, brings 2X the FP32 throughput and improved power efficiency.
2nd Generation RT Cores: Experience 2X the throughput of 1st gen RT Cores, plus concurrent RT and shading for a whole new level of ray tracing performance.
3rd Generation Tensor Cores: Get up to 2X the throughput with structural sparsity and advanced AI algorithms such as DLSS. Now with support for up to 8K resolution, these cores deliver a massive boost in-game performance and all-new AI capabilities.
G6X Memory: This is the world's fastest graphics memory on the GeForce RTX 3090 and RTX 3080.
World's First 8K HDR Gaming GPU, Powered by AI: The GeForce RTX 3090 lets you play, capture, and watch your games in brilliant 8K HDR. It features new DLSS 8K gaming, HDMI 2.1 for single-cable connectivity to 8K TVs, GeForce Experience support for 8K HDR game capture, and AV1 decode for efficient playback of 8K HDR streamed video.
I can't wait to upgrade! Coming from a GTX 1080 ti, the boost in performance will be tremendous, and I can't wait to see 2nd Gen RTX. I'll be upgrading to the RTX 3080. For me, the 3080 fits perfectly into my budget for my work and play. I've watched NVIDIA announcements in the past; however, the 3000 series launch was different for me, and I felt that I was witnessing a moment that will be remembered.
(Image Courtesy NVIDIA Official Launch Event)
Be sure to bookmark this post by clicking the star at the top right to easily check back, as we'll be updating this post once we know more about availability!

(Image Courtesy NVIDIA Official Launch Event)
I can't wait to see how these cards benchmark and how they perform, especially after Jensen showed us the significant performance increase. The multipliers are based on 4k gameplay in multiple popular games. In the launch event, NVIDIA shows the 3090 handling 8k gameplay smoothly, which is absolutely mindblowing. It's always interesting to see what Jensen has been cooking, and I'm excited about the future of PC gaming.
What are your thoughts on the new NVIDIA 3000 series cards?

What's your current GPU, and why are you upgrading? 😊



FAQ: Availability for NVIDIA RTX 3000 Series Graphics Cards
We know demand for these new graphics cards is high. We're working hard to make these new, exciting products available to as many customers as we can. Please see below for answers to popular questions. You may also post your question here and we'll do our best to respond quickly.
Q.) Will you have the 3070/3080/3090 cards on the release dates?
A.) Yes, we will have a variety of top brand RTX 3000 cards available on their respective launch dates:
RTX 3080        Thursday, September 17th
RTX 3090        Thursday, September 24th
RTX 3070        Thursday, October 15th
Q.) What RTX3000 graphics cards will be available?
A.)  We will have RTX 3000 series graphics cards from our top vendors: ASUS, Gigabyte, Zotac, EVGA, and MSI, including gaming and overclocked models.
Q.) How many will you have in stock?
A.) We are expecting a very limited quantity of cards for the RTX 3080 launch on Thursday 17th. We anticipate quantities of less than 20 per store.  We are working hard to get these cards in as quickly as possible, and are going above and beyond our normal shipping processes.
Q.) How much will the 3000 Series video cards cost?
A.) Up-to-date pricing for our cards will be posted on the website once they're available.
Store Related Questions
Q.) Are you doing pre-orders?
A.) At this time, we will not be offering pre-orders.
Q.) Will I be able to reserve or buy them online?
A.) We will not be offering reservations for in-store pick-up, or shipping for these video cards due to the high demand.  
Q.) How many vouchers will be handed out?
A.) Stores will be handing out vouchers for the cards in stock at that location.
Q.) Are you planning to open early on the release dates?
A.) We will be operating with regular store hours from 10am-9pm M-S and 11am-6pm Sunday. 
Q.) What are you doing to handle demand?
A.) Given the current pandemic, we want to avoid having lines outside of the store in order to keep everyone as safe as possible. We ask that you continue to do your part in following CDC social distancing guidelines.
Q.) Can I buy more than one? 
A.) We will be limiting purchases at this time to one per household. With limited availability, we want all of our customers to have a chance to be a part of this new product release.
Q.) Were Micro Center Associates able to buy the new graphics cards?
A.) As with many high demand products at launch, we put restrictions on employee purchases for the first 30 days so we can get new products into the hands of our loyal customers.


Leave a Comment