How to Build a Gaming PC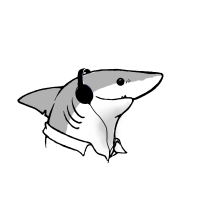 LandShark
admin
Written by TSTonyV

Hello! Welcome to the Micro Center Community. Many of you out there come to us asking about building your PC and, from experience, I can tell you it's one of the most fun and satisfying things I've learned how to do. If you're interested in building a computer, first check our guide on How to Choose Parts for Your Custom Computer Build.  Once you have your parts together, today's guide will help you through the assembly.
Contents
Getting started
Building a PC is not very difficult. I like to call it electronic legos: as long as you can follow instructions and have a Phillips head screwdriver, you shouldn't run into any problems. There are a few things I want to make sure I go over before you start assembling it though:
Build on a flat surface, ideally with a lot of space to make it easy to keep track of everything. 

Ensure you're building on a non-conductive surface like a wood tabletop to avoid static discharge and possibly shorting something. 

Ensure you don't have any static buildup by either wearing an anti-static bracelet or touching your hand to some other metal object. 

Be careful! PC components can be delicate, and if you drop something or force something the wrong way, you can damage them and make them unusable.

Leave a Comment