How to Clear the Update Cache in ESET
ESET, like any antivirus program, will periodically receive updates for its features and threat detection. Most of the time they'll go through without any issues, but sometimes you can experience errors when attempting to download updates, like the example shown here: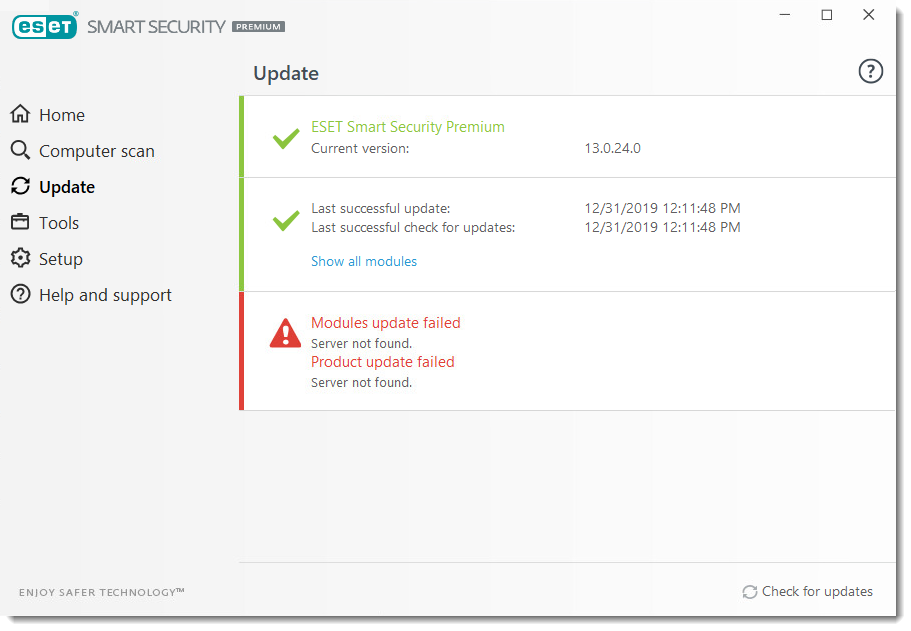 If you're having issues updating your ESET product, clearing your update cache could fix it. 
1. First we need to open the ESET program on your computer. Click your 
Start Button
and locate 
ESET Security
: 
Or click the 
Hidden Icons menu
on your taskbar (typically found on the lower-right corner of your screen) and click the 
ESET Icon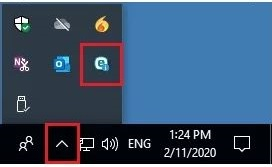 2. Once ESET is open, click 
Setup
in the menu on the left, then click 
Advanced Setup 
on the bottom-right:
3. Click 
Update, 
expand the 
Basic
category, click 
Clear
and then click 
OK.


4. Restart your computer and check for updates again. If the updates continue to fail, try uninstalling and reinstalling ESET on your computer. 
Related Articles: